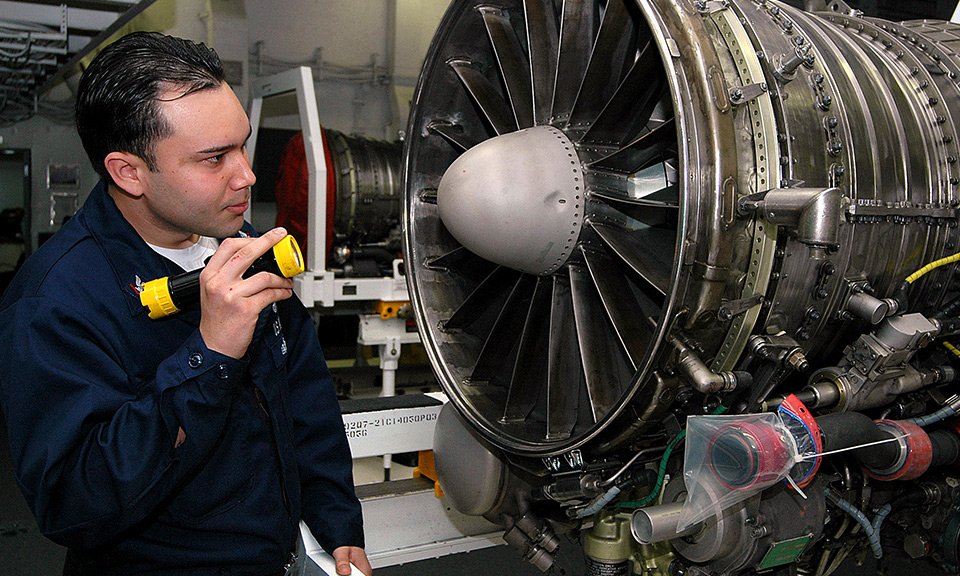 Day 14: The Jet Shop
Psalm 26:2–3: (NIV) "Test me, O Lord, and try me, examine my heart and my mind, for your love is ever before me, and I walk continually in your truth."
The "thrust doctors" in the aircraft carrier's jet shop provide us a fitting example of how God matures us according to his word. They refurbish, rebuild, and test jet engines after those engines have been destroyed by foreign object damage. This is a tedious process to say the least. After they go through all the stages of putting the engine back together, they run it through demanding tests. Once they certify the engine as being sound, the life of a pilot depends on the engine functioning according to strict standards.
Those who work in the jet shop accurately echo the request of the psalmist in chapter twenty-six, verse two. Isn't it wonderful to know that God is our spiritual mechanic? God not only rebuilds us, but also daily tests us to ensure our integrity and soundness for service. Just like the jet engine, our structural integrity is essential to the survival of others. If we fail in our Christian duties, others can go down in flames with us. We must not resist a God-ordered stress test, but we should use them as indicators to gauge where we are in our Christian walk. Remember:
When you test me and try me according to your word, your will,
Such trials only make me stronger, my integrity, my character they build,
The lives of others may depend upon my ability to withstand,
God, you are my creator-mechanic, my life is in your hands.
Questions to Consider:
How do I react when my time of trials is at hand?
What did I learn from my last trial?
Reflection for the Day:
Consider how joyful it is to have the master mechanic fashion my life!