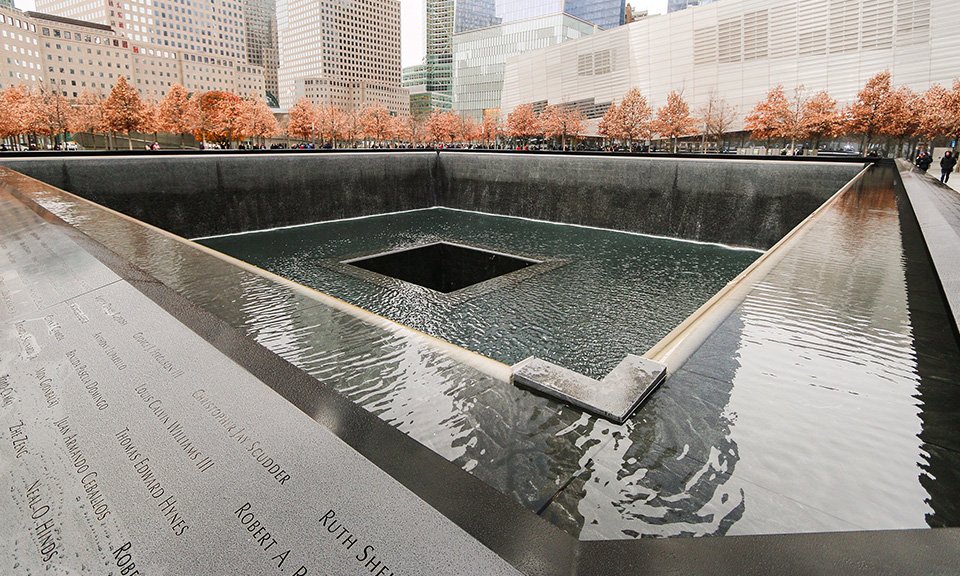 Day 40: Ground Zero
Genesis 28:17–18: (The Message) "He was terrified. He whispered in awe, 'Incredible. Wonderful. Holy. This is God's House. This is the Gate of Heaven.' Jacob was up first thing in the morning. He took the stone he had used for his pillow and stood it up as a memorial pillar and poured oil over it."
The JFK participated in Fleet Week. This is an annual event that takes place in New York City. Several ships travel into Manhattan and Long Island to celebrate our nation's naval history and, in turn, New York shows the fleet a good time. Once our schedule was locked in, my staff focused on only one thing: Ground Zero. What an awesome opportunity to see with our own eyes the place that signaled our nation's entrance into the global war on terrorism. Others on the ship also recognized this unique opportunity. The ship's leaders decided to have a commemoration ceremony, and several of our sailors wanted to reenlist on this site. (Enlisted sailors have the option of continuing their military service at predetermined intervals: three, four, five, or six years.) What a memorable time for the ship. We will never forget the experience.
Jacob, likewise, recognized the need to commemorate the place that meant so much to him and the people of God. He knew the value of having such a place and the expressed need to periodically refer to events that happened in that special place. Jacob describes it as incredible, wonderful, and holy. Many Americans feel the same way about Ground Zero, not only because of what occurred on September 11, 2001, but also because of the sacrifices that were made. For us it will always be a place that is incredible, wonderful, and holy. Our concluding prayer:
God, call us to remembrance of things we ought revere,
Incredible and wondrous events, in our hearts, our memory, these events do sear.
Keep us ever mindful that self-sacrifice touches all that is divine,
And places like Bethel and Ground Zero will of your love for us always remind.
Questions to Consider:
Are there places where we experienced tragedy and love at the same time?
If yes, how did we respond?
Reflection for the Day:
Find the secret place of the most high and consider the love of God as we process the peculiar mixture of tragedy and love.