Leading at the Speed of Trust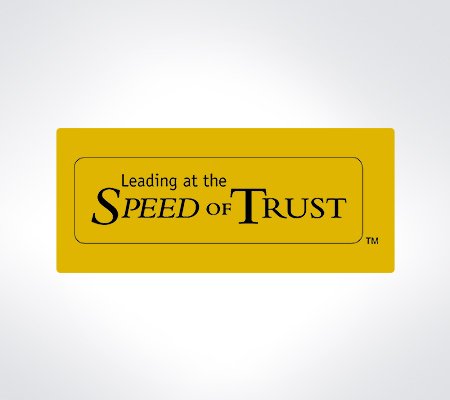 KMAC offers Leading at the Speed of Trust which is a two-day workshop that raises trust from an often-ignored asset or liability to a strategic advantage in the marketplace. Doing business at the "Speed of Trust" dramatically lowers costs, speeds up results, and increases profits and influence.
This highly interactive workshop engages leaders at all levels in the real work of identifying and closing the trust gaps that exist in your organization. Instead of paying outrageous Trust Taxes, you can begin to realize Trust Dividends.
Based on the best-selling book The Speed of Trust by Stephen M. R. Covey, which draws from his years of hands-on experience and research into the trust factor in business and society. Participants learn from activities and real case studies based in their current work—not theoretical models or hypothetical cases. Leaders measurably increase the speed and scale of results by improving trust with their key stakeholders, including their reports, their leaders, and both external and internal customers.
Fill out the form below to request this workshop.